XFL Completes Final Day of Draft in Las Vegas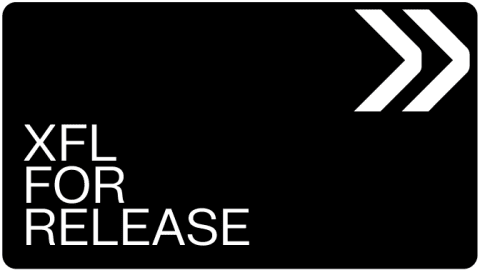 XFL COMPLETES FINAL DAY OF DRAFT IN LAS VEGAS
442 players along with 22 quarterbacks to start training camp in January 2023

LAS VEGAS (November 17, 2022) – The XFL today completed the final day of XFL Draft Week, presented by ZipRecruiter, at the UFC Apex facility in Las Vegas, Nevada.
Day two featured the three rounds of Specialists selections (kicker, punter, long snapper), followed by open rounds for all positions.
This followed day one on Wednesday, which was broken into four positional groupings featuring 11 rounds of selections for each skill: Offensive Skill positions (WR, RB, TE, FB), Defensive Backs (CB, Safety, Nickel), Defensive Front Seven (ILB, Edge, DE, DT), and Offensive Line (LT, LG, C, RG, RT).
Of the 442 non-quarterback players selected this week, 285 come with NFL experience (signed an NFL active roster and/or practice squad contract).
273 XFL player selections came from the past three NFL draft classes (171 were eligible for the 2022 NFL Draft, 33 were eligible for the 2021 NFL Draft, and 69 were eligible for the 2020 NFL Draft).
The league's rosters also include 69 players who will be returning to the XFL from 2020.
Following the Quarterback Selection Show on Tuesday, XFL teams also selected the following quarterbacks today, with additional quarterbacks expected to be chosen in the supplemental draft.
| | | |
| --- | --- | --- |
| XFL TEAM | NAME | COLLEGE |
| ARLINGTON | Kevin Anderson | Fordham |
| D.C. | PASS | |
| HOUSTON | Cole McDonald | Hawaii |
| LAS VEGAS | PASS | |
| ORLANDO | Mitch Kidd | Redlands |
| SEATTLE | Brian Lewerke | Michigan State |
| ST. LOUIS | Nick Tiano | Chattanooga |
| SAN ANTONIO | Reid Sinnett | San Diego |
| SAN ANTONIO | Jack Coan | Notre Dame |
League and team personnel evaluated nearly 6,000 players at XFL showcases, NFL training camps, tryouts and via film. The top prospects from these evaluations
A supplemental draft will be held in early January 2023 for players who were not eligible for this week's draft, including players who are currently under contract with other professional football leagues. Eligible players who were not selected in this week's draft will also be available in the supplemental draft.
Digital assets for the XFL can be found here: XFL.photoshelter.com/galleries
For more information, visit XFL.com and follow us on Twitter, Facebook, and Instagram.
The XFL will kick off on February 18, 2023, in partnership with its exclusive broadcast partner, The Walt Disney Company and ESPN. Season ticket deposits are available online for all teams at XFL.com/tickets.
XFL Media Contacts
Jeff Altstadter, VP of Communications
jeff.altstadter@xfl.com
Bianca Gamez, Director of Communications and Media Relations
bianca.gamez@xfl.com
Dan Gagnier / Lindsay Barber
Gagnier Communications
XFL@gagnierfc.com