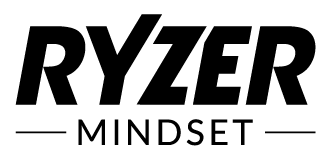 Ryzer Mindset is the Official Mindset Testing Partner of the XFL
---
Ryzer's reporting and suite of mindset tools helps the XFL prioritize both the mental performance and well-being of players while also helping coaches better understand their athletes to optimize training and reach peak performance. To start XFL players took Ryzer Mindset's proprietary Troutwine Athletic Profile (TAP), an athletic mindset assessment that measures the traits important to achieving athletic success.
Upon TAP completion, (i) Players receive reporting that analyzes their mental traits, provides personalized sports psychologist guidance, and creates a development plan to help them reach their full potential; and (ii) Coaches receive customized tips, techniques, and guidance on how to most effectively coach each player based on their unique mindset.
The XFL is taking a holistic approach to player development – highlighting the importance of both physical and mental well-being – which drives its health and safety program and enables players to be the best version of themselves. The XFL's focus on education and emphasis on technique allows players to boost performance and prevent them from getting injured. By also leveraging the power of innovative data and technology, through partnerships such as Ryzer and BreakAway, the XFL has the tools to maximize player buy-in, efficiency, and results.
The TAP was predictively validated by the US Navy SEALs and has been used continuously in the NFL since 1984 to aid teams in understanding prospective players' mental makeup.