Recap: Roughnecks 37, Wildcats 17
HOUSTON -- The Houston Roughnecks (1-0) found themselves trailing the Los Angeles Wildcats (0-1) 17-12 before they scored 25 unanswered points on their way to 37-17 victory Saturday evening at TDECU Stadium. Quarterback P.J. Walker led the way with four touchdowns and 272 passing yards.
HOUSTON ROUGHNECKS 37, LOS ANGELES WILDCATS 17
WATCH THIS
Walker started this game off with a bang. And never really stopped.
The only thing better than this throw from Walker was the catch from running back Nick Holley.
Reminder: You only need one foot for a catch in the XFL. Don't believe us? Just ask Wildcats wide receiver Jordan Smallwood.
"We did what we needed to do. We played pretty fast, LA had more plays than we did but it was all positive in the second half. We could have certainly had more points by the end of the game."
"The game was different, just being out there. I thought I did well, gotta be better, trust my eyes. The two a days really paid off."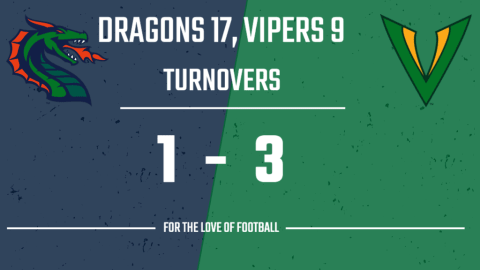 PEAK PERFORMANCES
WILDCATS
Despite their uneven play, the quarterbacks fed wide receiver Nelson Spruce for 11 catches (15 targets) and 103 yards, making him the XFL's first catcher to reach that yardage milestone in a game. The Colorado alum should find himself in the middle of LA's passing plans throughout the year.
Quarterback Charles Kanoff found the end zone twice, including once on the ground, while being pressed into starting for the injured Josh Johnson (thigh) out. Despite being replaced by Jalan McClendon twice, including once after he took a big hit, Kanoff kept the Wildcats within reach into the third quarter.
ROUGHNECKS
Walker stole the show. Displaying pure athleticism in feeling and escaping the pocket, the former Temple signal-caller piled on four touchdowns to force L.A. into desperation mode early in the second half.
Want to look elsewhere? Running back James Butler feasted with a pair of successful red-zone opportunities, scoring on a 16-yard catch and a four-yard run. In June Jones' Run 'n' Shoot offense, the agile, multi-dimensional 24-year-old, who was in Oakland Raiders camp in the 2019 preseason, could carve out a steady role in this crowded backfield.
Two defensive standouts: Cornerback Deatrick Nichols flew across the field for an interception, two passes defensed and a sack, putting pressure on the trailing Wildcats and helping to seal the blowout win. Defensive end Kony Ealy hit LA quarterbacks five times and recorded 0.5 a sack.
WILDCATS IN DEFEAT
"This was our first test. We failed. I'm going to get on that plane … I'm going to find guys who want to play ball and hate losing as much as I do."
"There's a lot of little things we can clean up. What we saw today is (the) after touchdown conversions will play a big part in this league. They make a big difference."
WILDCATS-ROUGHNECKS PHOTOS
Up Next: Week 2
Dallas Renegades visit the Wildcats: Sunday, Feb. 16, 3 p.m. ET (ABC)
Roughnecks host the St. Louis BattleHawks: Sunday, Feb. 16, 6 p.m. ET (FS1)